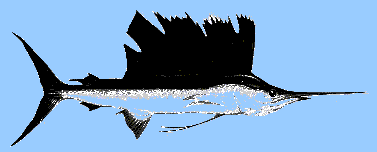 Fishing Report for 5/29/11 & 5/30/11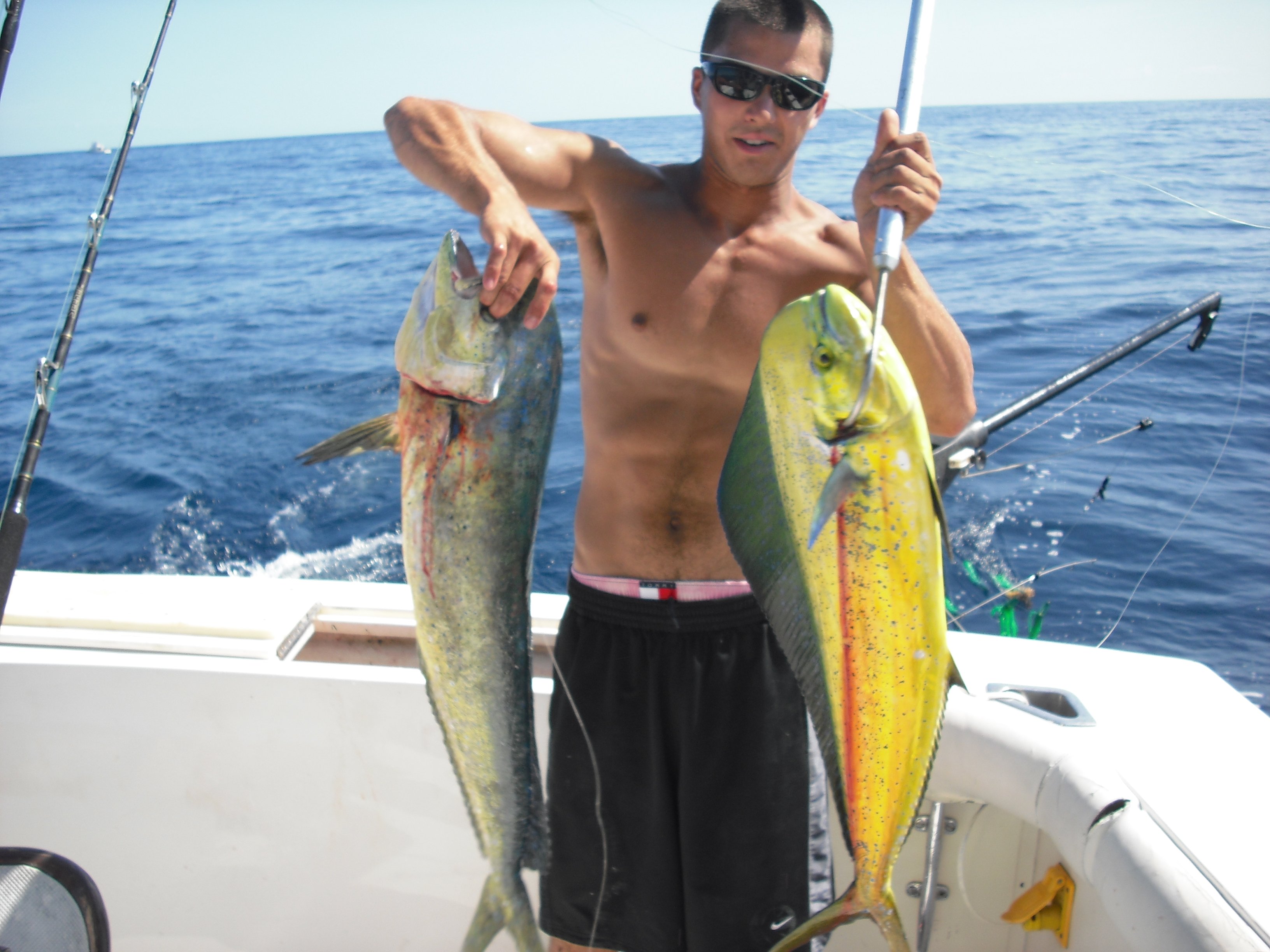 On 5/29 I treated myself to an early birthday present. Even though we didnít have a crew I sprung for the fuel and Mike and I went to sea by ourselves
We lucked out and found the dolphin early and had all the two of us needed in an hour & a half at around 47 fathoms just south of the 230 rocks in 76 degree water.
Hereís Mike holding two of four we boated when 4 of the 6 baits we had out got jumped by a marauding school of decent gaffers.
BTW, hereís a perfect example of why you need to get your pictures as soon as a fish comes aboard. A few minutes earlier the fish on the left looked just as pretty as the fish on the right. They literally lose their color in a few heartbeats.
We spent the rest of the day in the deep looking for billfish. Alas, no joy on that front that day.
The next day we picked up a crew and headed south to below the triples 0ís. We had to work to find some gaffer dolphin for the boys; however, eventually we figured them out and filled the box with more than enough meat for them to take home.
We were able to spend about an hour trolling in 400 feet hoping for a White One, but again our billfish luck out to lunch.
We picked up the following nice gaffer while trolling towards the beach at a rip at 22 fathoms. Unfortunately, it took us a couple minutes to calm this rascal down and he had already lost a substantial amount of color.